$query1 = "SELECT * FROM pages WHERE name='Social Button Code'"; $result1 = mysql_query ($query1); $line1 = mysql_fetch_array($result1); $htmlcode = $line1["htmlcode"]; echo $htmlcode; ?>
NEW OWNER OF
MYTRAFFICTEAM.COM
Hi, My Name Is Brian Rooney,
I Look Forward To Working With You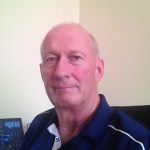 >>>NEW PROMOTION<<<

UP TO 150 BONUS SOLO ADS

FOR DEC '21/JAN '22 ONLY

Watch the video below



PLUS PLUS PLUS
"TWO Amazing Referral Contests - a Main Contest AND a Monthly Contest!!"

...simply promote 'My Traffic Team' using your unique affiliate link
and be in the running to win LOADS OF AMAZING PRIZES!! at MyTrafficTeam.com
Want more Traffic to your Ads?
---

"Free 'Viral Advertising System' gives you traffic, exposure + useful marketing tools to help you become successful online!"

...in the next 10 minutes you can be completely setup and ready to
get your ads seen with our 100% FREE Advertising System called MyTrafficTeam.com
Your Member Benefits Include:

| | |
| --- | --- |
| | FREE lifetime access to our unique advertising system |
| | Ability to earn ad credits & win daily prizes for browsing ads |
| | Ability to create a personalized profile box with favorite links |
| | Ability to buy advertising with ad credits, cash or bitcoin |
| | Ability to upgrade your account for more benefits & features |
| | FREE bonus advertising.. just for joining Promo Code: welcome |
| | Plus many more features waiting for you on the inside.. |
Signup FREE Now